Posted by Martin Buitrago on Apr 6th 2020
Swisher Sweets Intl has had great success launching limited edition flavor cigarillos and they continue to do so with the new addition to their portfolio.
Swisher Sweets Banana Daiquiri is a mix of Banana and rum that is sure to leave you wanting for more. It offers a sweet yet robust flavor with an insane aroma that is sure to want to smoke another one.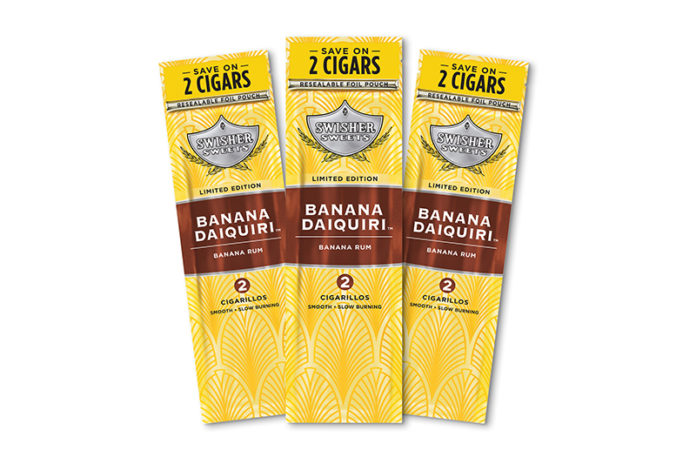 Swisher Sweets has done awesome with other flavors in the past and are starting to launch and test new flavors more often than not and some of those tests have now become part of the standard line and gained a big following of smokers looking for exciting new flavors.
While the Swisher Sweets Banana Daiquiri may not be available nationwide all at once, rest assure that we got you cover since we are a nationwide cigar store we have the flexibility of selling you a full box or partial box.